Warning: More vacation pics ahead


Provincial Flags for Confederation Bridge which connects New Brunswick to Prince Edward Island









Confederation Bridge connects Prince Edward Island with New Brunswick. It's 8 miles long and used to be the longest bridge in the world but now is the 2nd longest. It opened to traffic in 1997, costing 1 billion dollars to build.

In the old days, it took 3 hours to go by ferry from PEI to New Brunswick. Now it takes 8-12 minutes. Only vehicle traffic is allowed on the bridge because the strong Atlantic winds makes it too dangerous for pedestrians.

The building of the bridge was highly debated and was finally decided by plebiscite on January 18, 1988. Prince Edward Islanders voted 59.4 per cent in favour of building the bridge.








Atlantic Ocean







Largest lobster in the world in Shediac. Well, actually, it's just a statue.






Potato farms, one of the main industries of Prince Edward Island; the earth there is a rich red.






One of the most famous residents of PEI is Lucy Maud Montgomery who wrote a series of children's novels, the most famous of which was Anne of Green Gables. Anne's world was recreated as it was described in the novels, with period furnishings.

"I am well in body although considerable rumpled up in spirit, thank you ma'am."
"I'm not a bit changed--not really. I'm only just pruned down and branched out. The real ME--back here--is just the same."






Anne of Green Gables - kitchen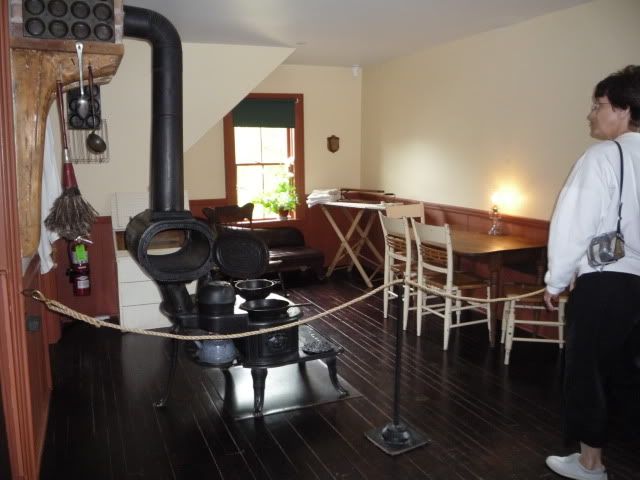 Anne of Green Gables - bedroom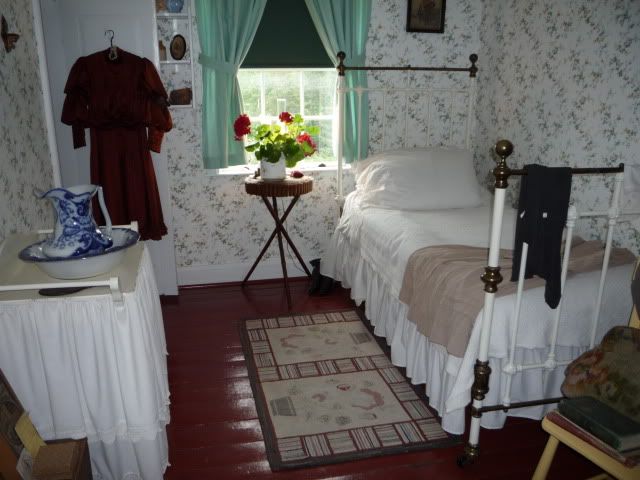 One of the primary industries of PEI is lobster trapping.
Lines of lobster traps along the dock.






Close up of lobster trap






Designed so that most lobsters can crawl in to get the fish left as bait, but not crawl out again. The small rectangular door is so that lobsters under a pound can escape the trap.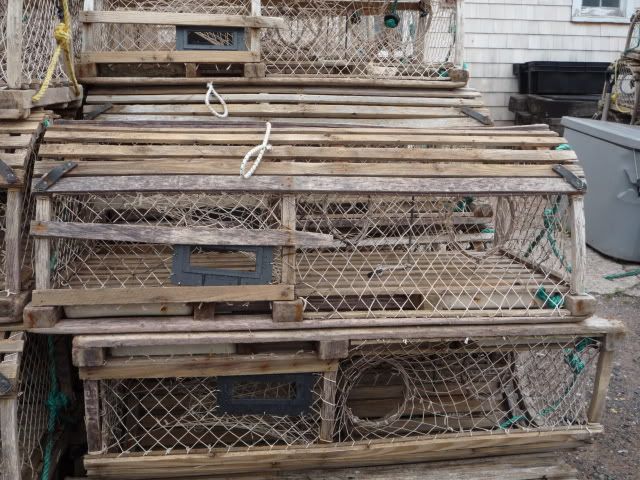 Lobster boat






Typical home on Prince Edward Island






Prince Edward Island provincial legislature building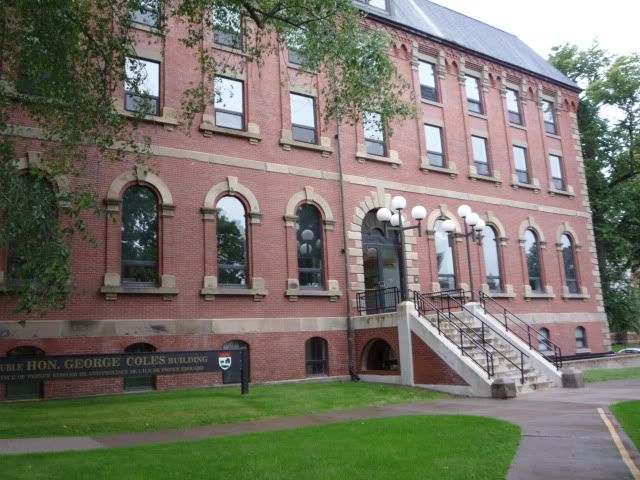 Loyalist Inn in Summerside, PEI, where we had our first lobster dinner and stayed for the night


Seafood chowder






Bucket o' mussels. Of course, the bucket was full and they kept coming when we were finished. We were worried that we wouldn't have room for the main course.






First lobster dinner