On our 5th day, we flew to Guilin. This is reputedly the most beautiful area of China, the mountainous landscape is the inspiration for many paintings. The city itself is not very beautiful. I've found that most of the new buildings are very block-like. Mainly functional and not very aesthetic. It's in sharp contrast to beautiful ancient architecture.

Once reaching Guilin, we only had time to visit the Flute Reed Caves. The reeds in this area are used to make...flutes.



Guilin Airport



Several people on our tour weren't very mobile and especially not after several exhausting days of visiting Beijing and Xian. Fortunately, they have a special service for people who want to visit the caves but are not up to the many steps. They had porters that will convey you through the caves.




The Flute Reed Caves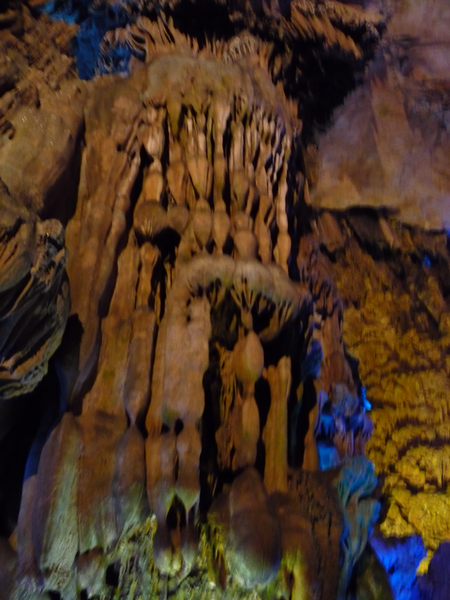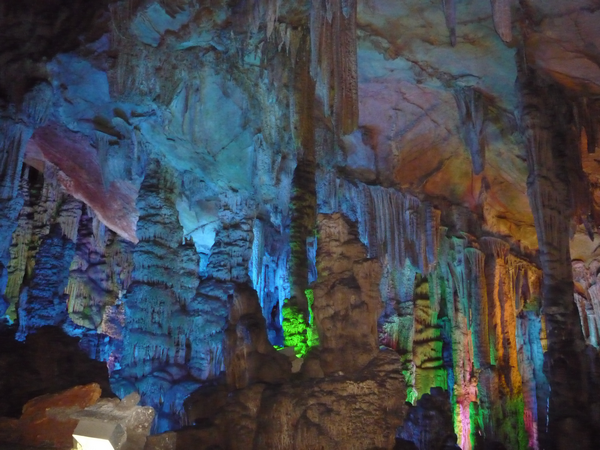 The cavern inside



From this vantage point, it looks like a city at a distance