My 4th day in China contained another highlight for me, a visit to the dig site for the Terracotta army. The clay warriors were built as an afterlife army for the first emperor of China. The entire army complex consists of 4 huge pits: a command headquarters, a special military unit and the main army. A 4th pit is empty.

It is estimated that there will be 8,000 such figures once the entire site is excavated. So far only a small percentage has been unearthed. The majority still lie buried and will likely remain so until the technology to preserve them becomes more advanced. Once the figures are dug up, the colouring and other features decay and are lost. The main tomb for the Qin Emperor has also been left unopened in order to preserve it.



The headquarters pit containing both civil and military officials and a war chariot.



This one is either an archer or a crossbowman.

One of the calvary unit that formed a special guard.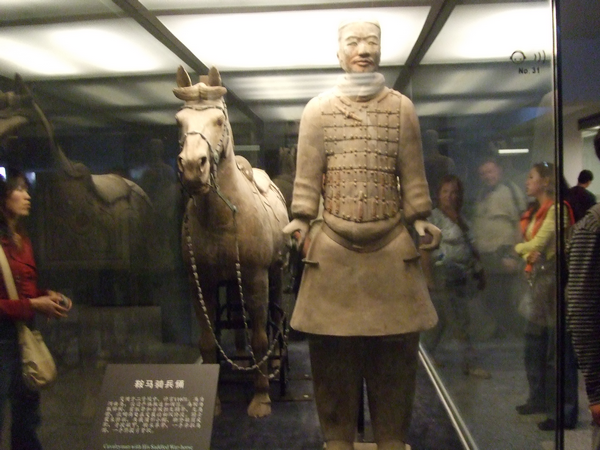 One of the foot soldiers of the main army formation.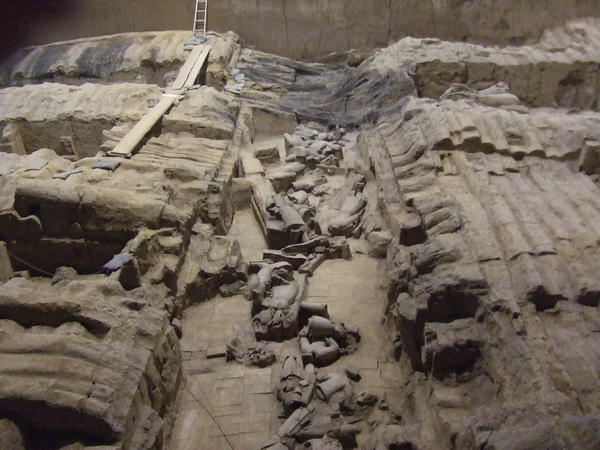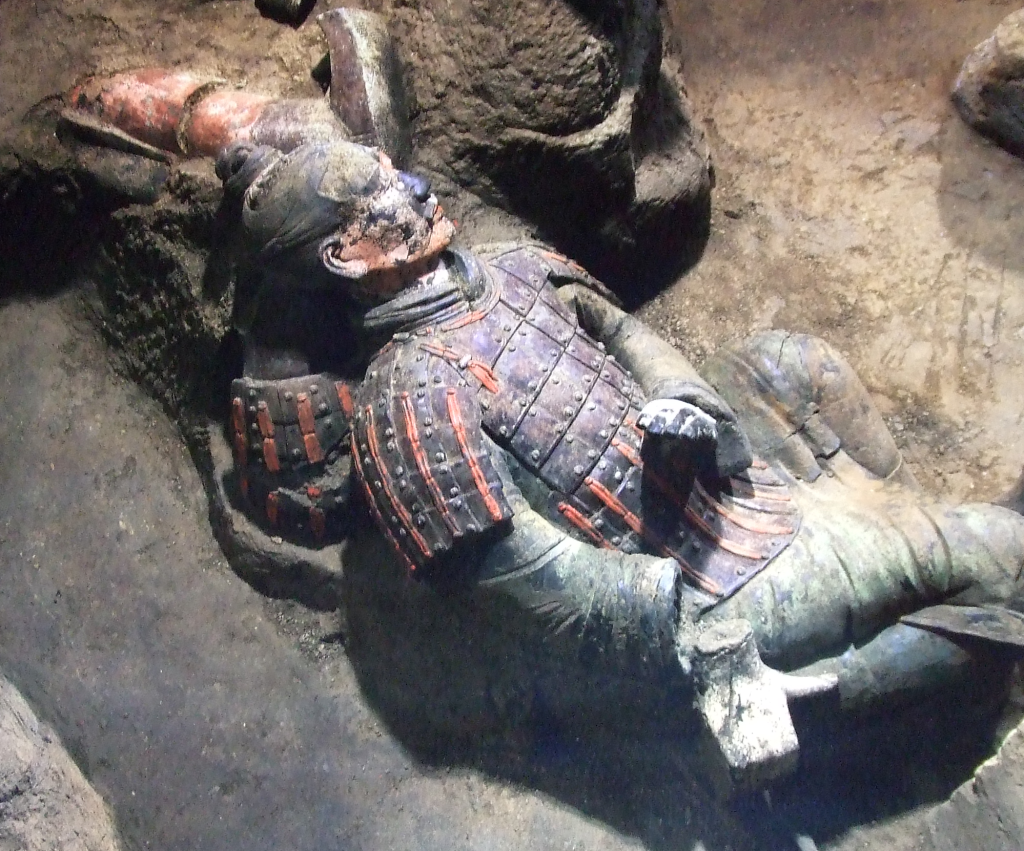 Horses pulling a covered war wagon.

The main army formation containing approx 6,000 life-sized soldiers.