These are pics from my 3rd day in China. This was a partial travel day. We had a photo op of the Olympic site. Unfortunately it wasn't open for visitors but we stopped to get shots of it from a bridge on our way to the airport. One of the older gentlemen on the tour managed to get himself lost for an hour by not following directions. Fortunately we got to the airport in time. Another 10 minutes and he would have been left behind and the city tour guide would have had to stay behind to continue looking for him. After this, everyone made sure to keep an eye on him, in case he wandered off again.

Then we flew to Xian, which was the ancient capital of China for 13 dynasties. The main attraction that we're all looking forward to, is seeing the dig site for the terra cotta warriors. But that's tomorrow, Day 4.

One disadvantage of flying between the cities is the luggage restrictions for the domestic flights. Only one checked-in baggage (44 lbs) and one carry-on.



The Bird's Nest.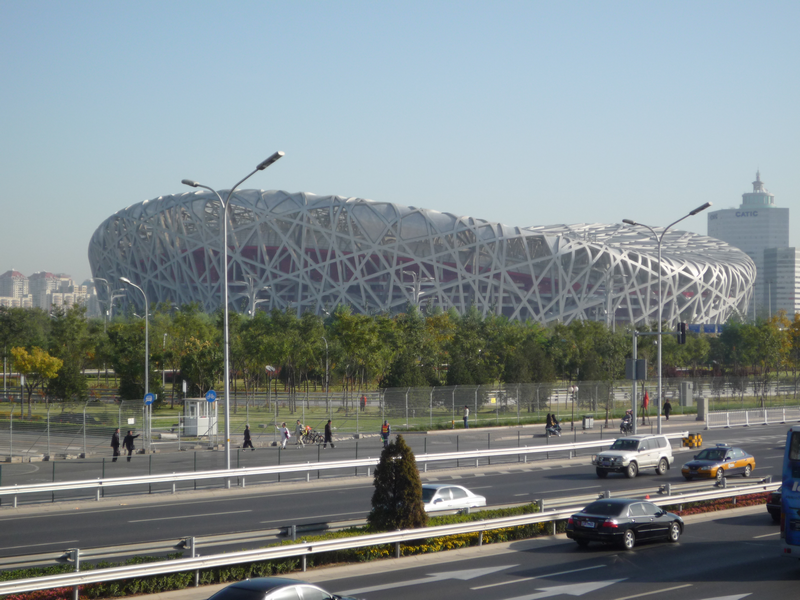 A view of the water cube.



A shot of the two of them next to each other.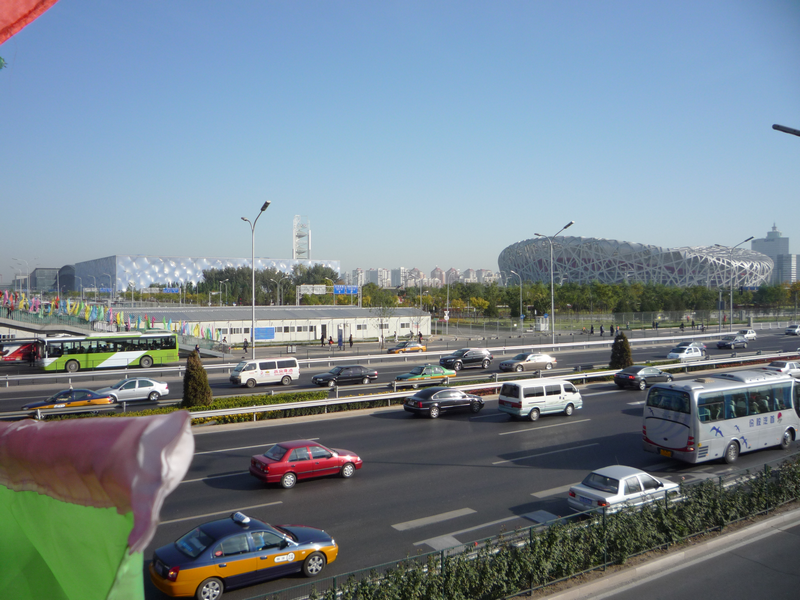 This is where the athletes stayed. It is now a hotel.



After arriving in Xian, we went to a museum then later that night we were treated to a dinner theatre show. The show was excellent, with instruments and dance originating from the Tang dynasty. The meal was interesting. It consisted entirely of dumplings, 13 different kinds. Each dumpling was shaped like the animal or vegetable that formed the centre filling.

Here are a few before I ate them. There's a duck at the top, squid and various vegetables.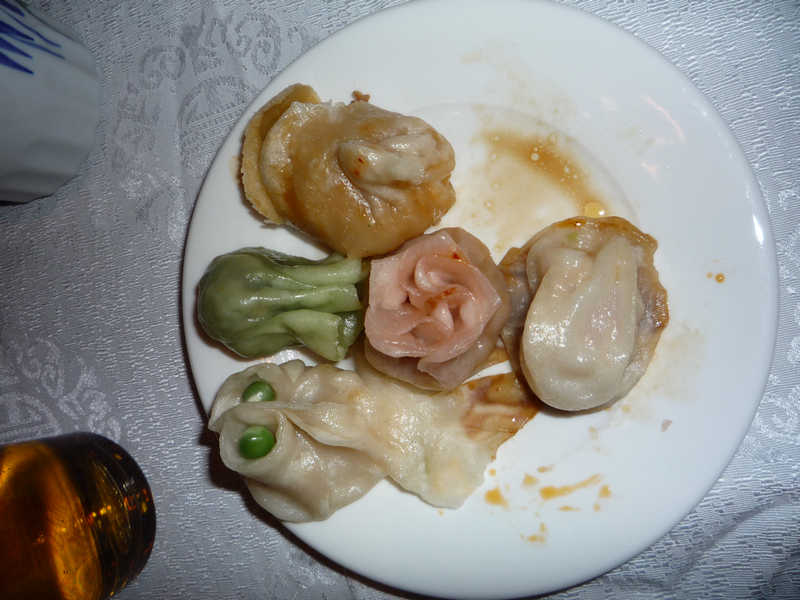 The costumes were beautiful and colourful.