More pics from my tour through China. The second day had another packed itinerary. Visited a jade factory. The specialty in this region is white jade. Very beautiful pieces. We had the opportunity to see some of the artisans at work. The rest of the day involved the Ming Tombs, the Great Wall and the Summer Palace.


An artisan working on a piece of white jade.



A finished white jade piece. I believe this is in the shape of a chinese cabbage, which has a special meaning since the chinese word for it sounds like the one for wealth.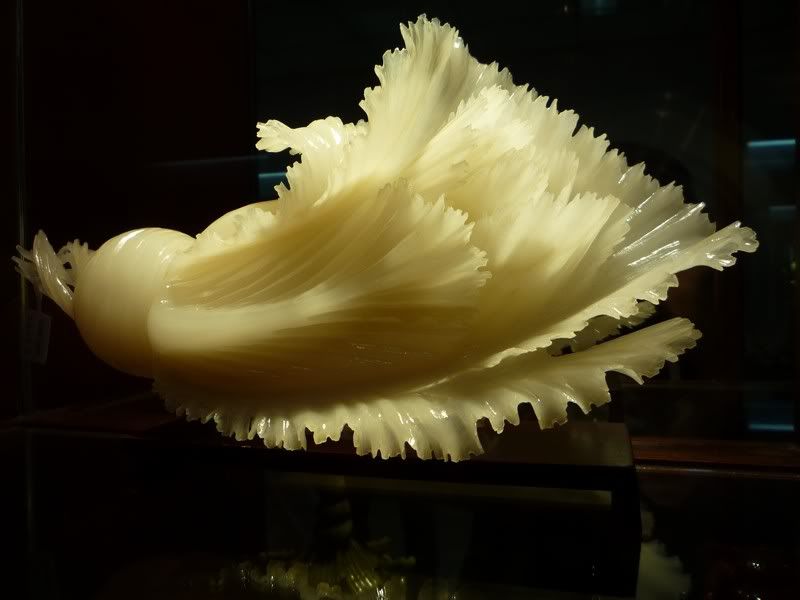 Arriving at the Great Wall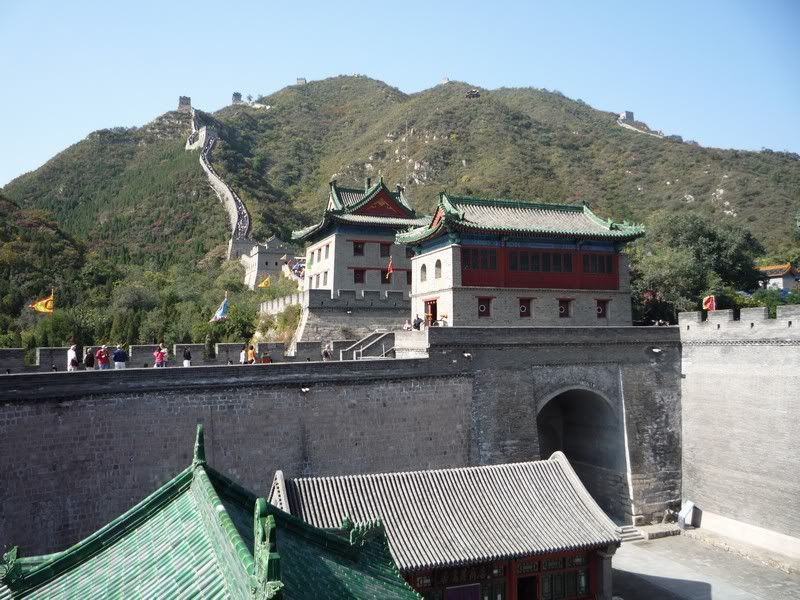 View just before going up the Wall. There are 4 wall turrets visible from here. We are being given 2 hours here. The problem is not the time though, but whether we have enough endurance to make it that far.



Going up the Wall. The stairs seem steeper and steeper as you go up. There are generally two lines of people. One going up and one coming back down. There aren't really any places to stop but people do. Everyone goes around them. Eh hem...yes I was one of many people who had to stop on the way up, several times.



Finally made it up to the first watchtower. Went up to the turret to take some photos. It took the good part of an hour to get up to this point, with lots of rest stops in between (only to take pictures of course.)



Looking down at the lines of people still coming up.



Views from the Wall.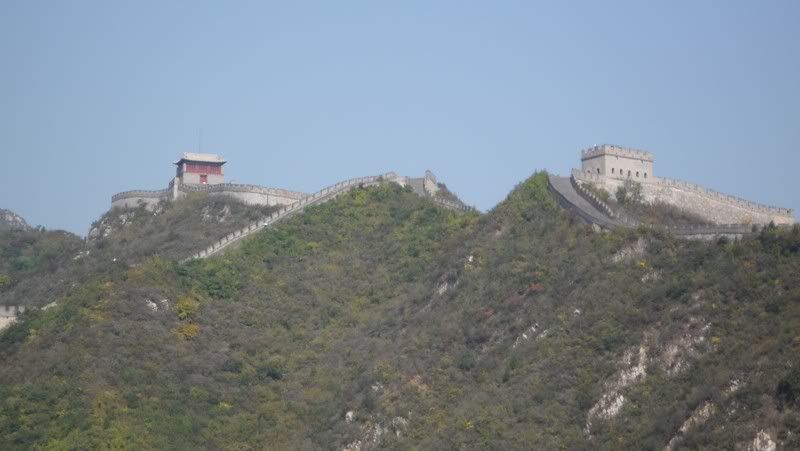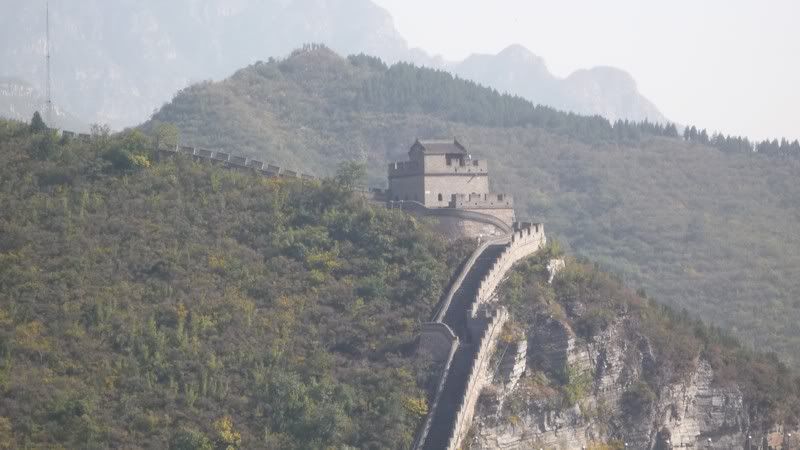 Lots of pictures from the first Wall watchtower station. Why? Uh...I have to admit it...because I only had enough energy to get this far... Resolution for next time: more visits to the gym before I attempt this again. It was definitely worth it though. it's an amazing view to see the Wall stretching for miles. In chinese it's call the 10,000 li wall, with li being a chinese unit of measure. The Wall is the equivalant of about 4,000 miles long.

In 2003, a US couple traversed the entire lengthof the Wall, some sections of which have not been kept in repair. It took them 10 months.

The next stop on our tour in the Beijing area was the Summer Palace. Approach to the Palace.



Inside the Summer Palace



One of many beautiful topiary sculptures inside the palace gardens.



A pavillion of marble, shaped like a boat. This is seen as an ironic statement as the Empress Dowager, who was responsible for having the Summer Palace restored, supposedly diverted the funds meant for the Imperial Navy in order to rebuild the palace.



I don't have any other pics of the Summer Palace because I was caught by the beauty of the sunset reflecting off the lake inside the palace grounds.



That's it for Day 2 of my vacation through China.